Excellent Fingerprinting Services in Coppell, TX
At OnPointe Alliance LLC., we offer the best in a variety of identity-related services. We provide signing agent services, pre-employment and tenant background screenings, and more. Whatever you need, we got you covered.
20-minute increments are blocked off for each appointment to ensure we are capturing quality and classifiable prints. Time may vary depending on the conditions of each individual's hands and their ability to relax and allow the technician to lead the session. Click Learn More for the detailed process for each service. FOR PRICING AND AVAILABILITY, SELECT THE SERVICE YOU NEED AND CLICK "GET FINGERPRINTED."
Did You Know... Your fingerprints can be electronically captured, stored on a secured server, and transmitted to an FBI approved Channeler? This means, you would not have to deal with the inconvenience of getting fingerprinted repeatedly! This is called Archiving. To learn more about this added value service. Click here "Archive-Me""
Why Choose OnPointe Alliance
Here at OnPointe Alliance, we understand that the process of finding the perfect fingerprinting location with trained and certified technicians can be a bit overwhelming.
Let us eliminate the stress!!!
Our Fingerprinting Technicians are certified and highly trained on a State and Federal level

We have real people to answer the phone to get you the answers you need

We fingerprint for any reason, any state, including international
We only use the highest quality fingerprint capture materials and live scan devices

We offer member & corporate benefits, incentives, and special rates

We offer free convenient security monitored parking, wifi, and refreshments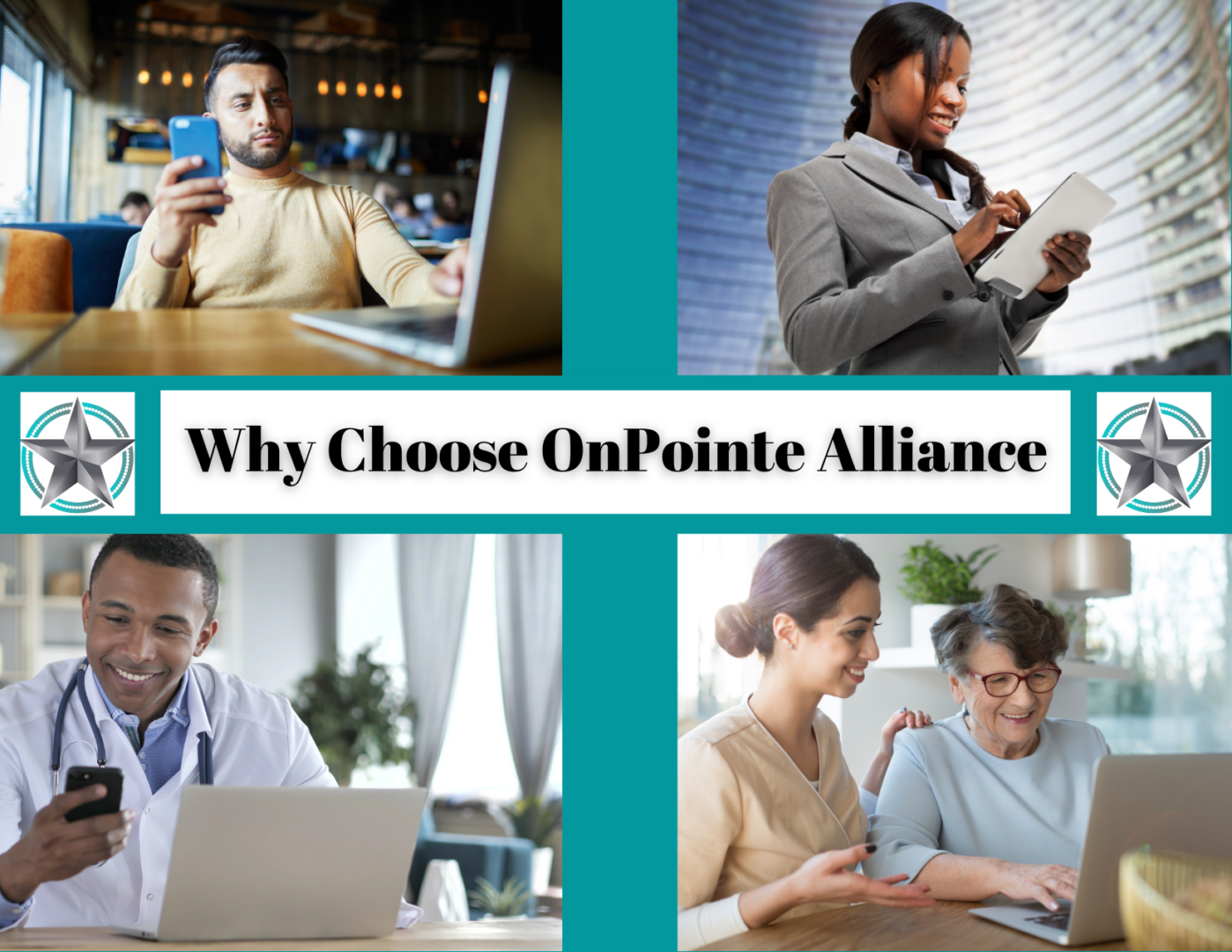 We train and certify Fingerprinting Technicians which requires us to operate a higher standard of collection

We have a proven reputation of being skilled to capture the best quality prints for our clients with less than perfect ridges or special circumstances regarding their hands

We 100% guarantee our work in the event of rejection due to the error of our technicians
We deliver accuracy, efficiency, and quality customer service while maintaining Covid safety and sanitation precautions

We provide the same Ink Fingerprinting as your local law enforcement agency

We keep a full supply of FD-258, SF-87, and Finra Ink Cards

We offer Mobile, In-office, and Archived fingerprinting services
It is our goal to create a memorable experience with our clients from the first point of contact to the end of each and every appointment!